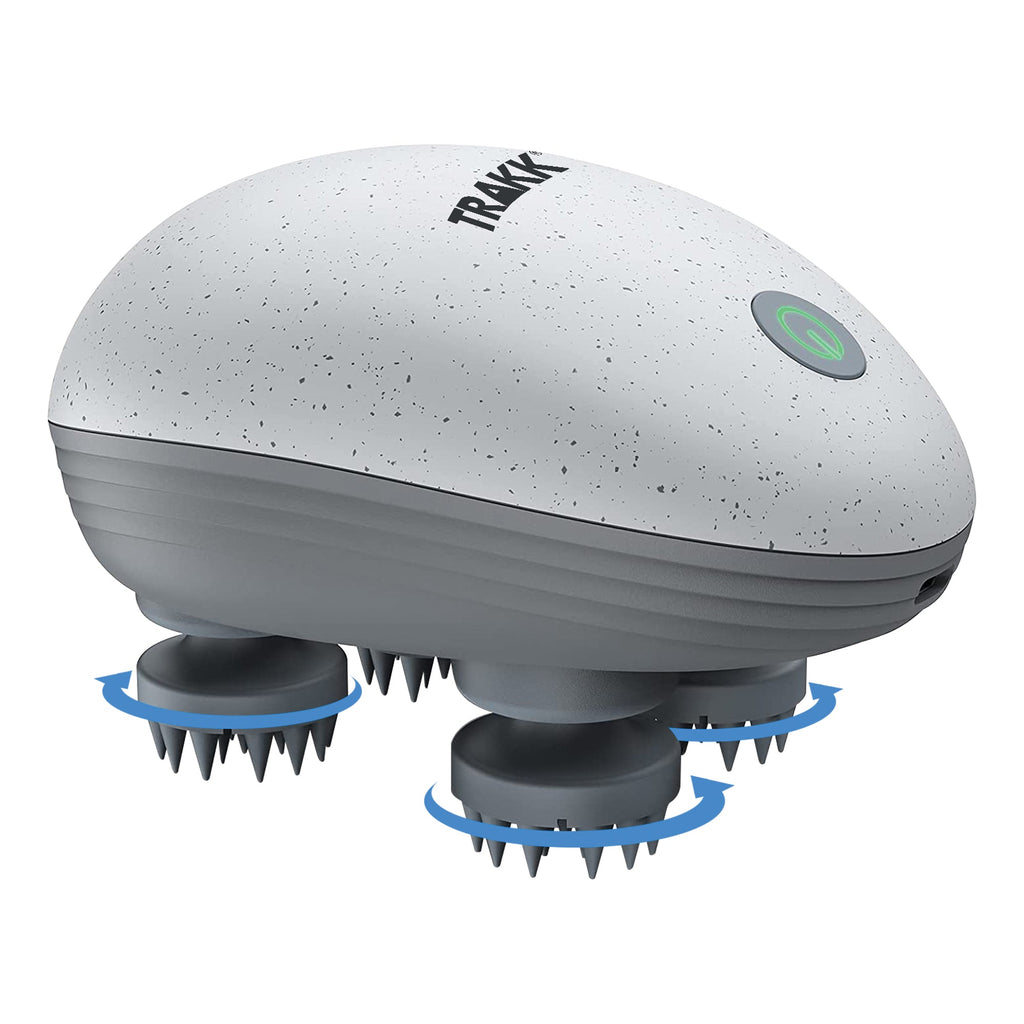 TRAKK Electric Scalp Massager- Rotators Waterproof
We have run out of stock for this item.
A head massager that will give your scalp a gentle experience. Its waterproof technology allows you to use it in showers too. Different speed levels help you to select the one you like.
Deep scalp and stress-relieving massage - TRAKK scalp massager features 4 massage heads with 76 individual nodes that are designed to fit the scalp and gently provide a 360°kneading massage experience to promote inner scalp circulation and relieve stress.


Multiple Modes for Tailored Needs - Low speed, high speed, and alternative speed mode can be selected for a three-dimensional kneading massage experience aiming to provide soothing relief. For safety purposes, the smart scalp massager will automatically shut down after 10 minutes of constant use.


Full Body Massage and Pet Massage - The cordless head massager can be used to not only provide light relief to all of the body including the back, neck, shoulders, lower back, and arms but also to give your dogs and cats a comfortable massage. Please check with your veterinarian prior to use.


Waterproof and Portable - Made with IPX7 waterproof material to enjoy head massages in the shower. Being compact in size to enjoy a head massage anytime, anywhere.


An Valentine's Day Gift - TRAKK electric scalp massager can be an ideal head relaxation gift for your lover on Valentine's Day.