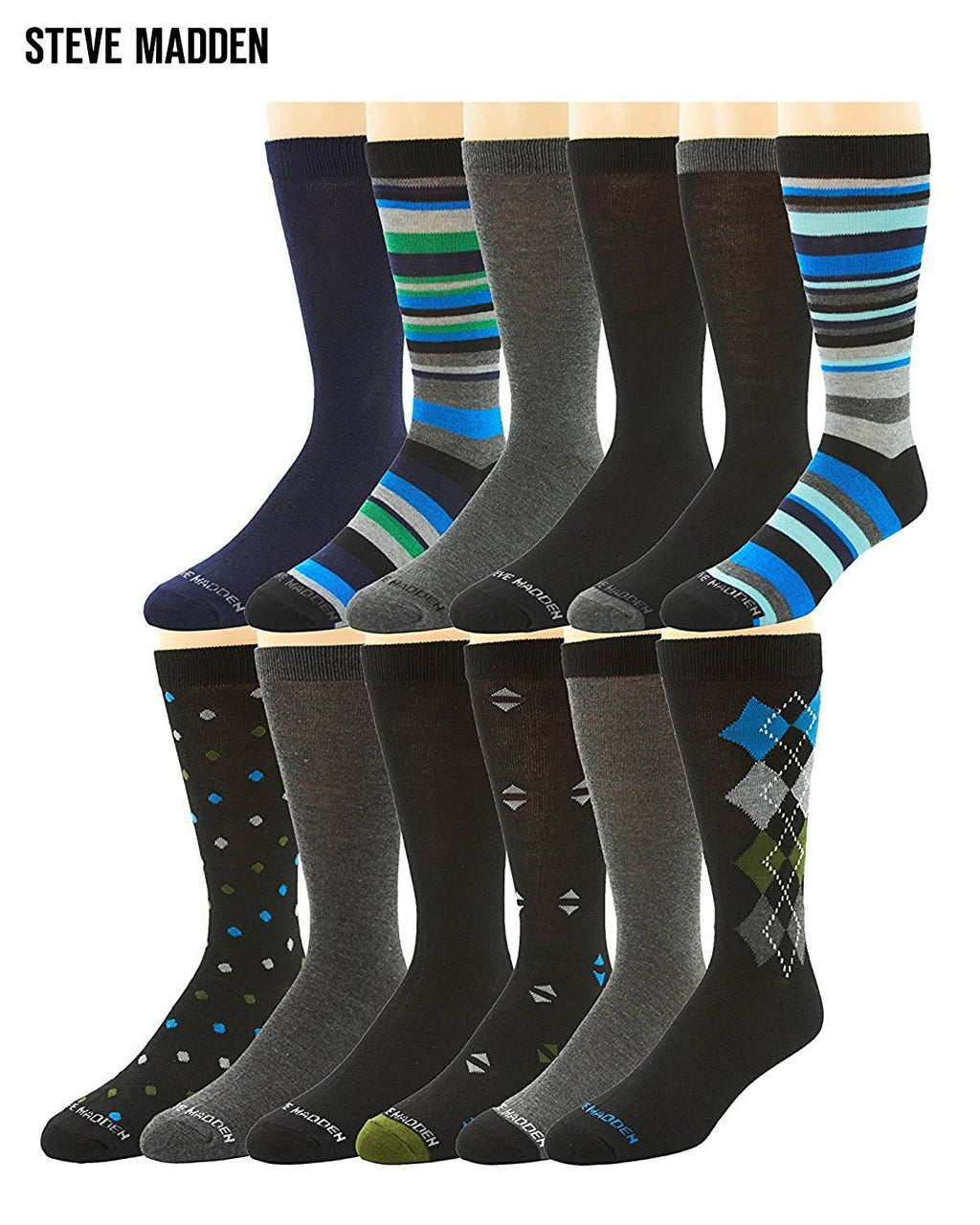 Steve Madden Mens 12 Pack Patterned Dress Socks, 10-13
We have run out of stock for this item.
Now you can get highly fashionable with these Steve Madden Men's Fashion Crew Socks that are durable and look great with any casual or formal outfit.
85% acrylic, 10% nylon, 5% spandex
PREMIUM QUALITY - Made with an ultra soft acrylic, nylon and a touch of spandex for long-lasting durability. Designed for the swanky, well put together man with a mix of print and style.
COMFORT FIT - Soft, lightweight and breathable, these socks perfectly fit to the contours of your feet to provide full motion support and stability. Socks for all day comfort that look great and feel great!
DRESS & DAILY WEAR SOCKS - These socks will work great underneath your everyday suits or simple attire. Perfect for daily use, for work, as well as those special fancy occasions. Cross your legs more often to show off these classic socks.
SIZE & COLOR - Sizes 10-13. Available in assorted color packs.