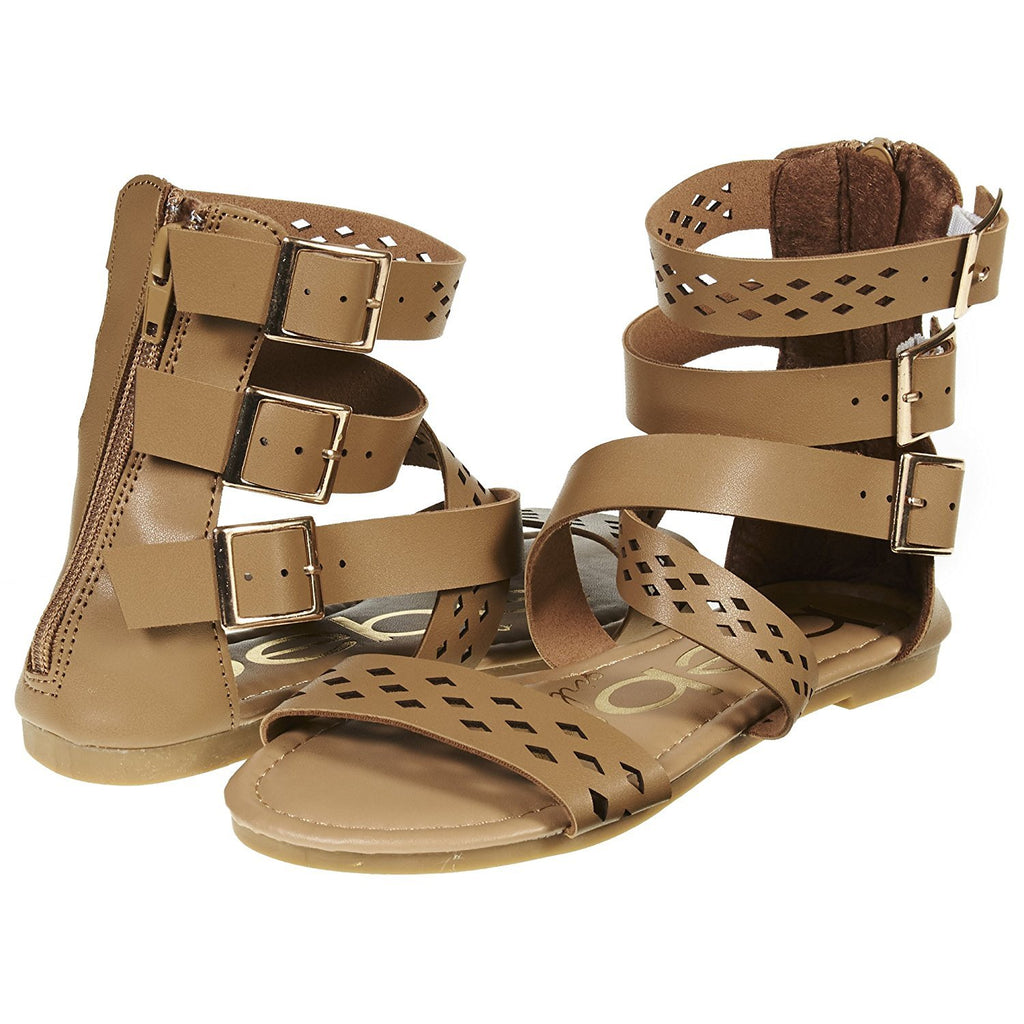 bebe Girls Triple Ankle Wide Strap Flat Sandals with Back Zipper (See More Colors and Sizes)
Fashionable and boho-chic gladiator-inspired sandals for girls to get ready for all summer adventures!
Check out our essential summer sandals for girls with a perforated lacy design and a gladiator-inspired look that are so ready for the weekend. She will love the core comfort and style from these flats. Great for hitting up the beach, boardwalk or simply enjoying the summer sun, she can go just about anywhere and do almost anything in these sandals. Perfect pair for everything from a day at school to an evening out with friends, these fashion forward summer shoes are a must-have girls sandals.
Girls Perforated Sandals
Vegan Leather. Material - 100% Polyurethane
Gladiator Inspired Silhouette
Back Zipper